Half-Brick Walling Assessments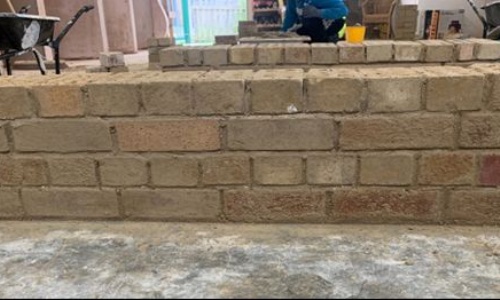 Following on from their successful half-brick walling assessments, our Construction learners have been tackling a new brick working challenge this week. The groups have been learning how to set out and lay one-brick walls, using an English bond pattern, which is a more technically complex and sturdy structure when compared to the half-brick walls they've been constructing so far.
The learners are taking to it well, and are not only able to accurately create the pattern needed (essential for making the wall as strong as possible) but are also able to make sure that they are both plumb, and level.
As an added skill to stretch the learners, they have also been learning how to use string lines in order to help them lay bricks faster, but maintain accuracy with how straight and level their walls are.
They will continue to practice these methods for now, and will be ready to smash their one-brick wall assessments soon!