A very welcome host!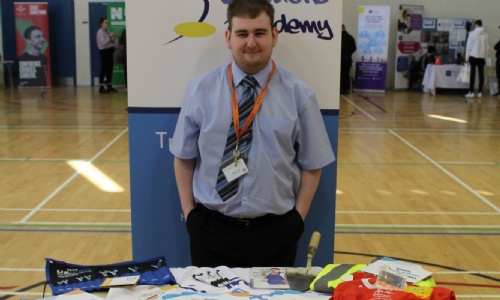 This week our learners had the pleasure of attending a careers fair hosted by Employment Engagement officer Sarah Butler.
All our learners thoroughly enjoyed their day trying out different tasks and challenges but a special mention must go to one of our learners. With great professionalism he was our first point of contact for employers, he greeted them at reception, showed them to their table and offered hospitality to our guests. He really showed how much he has progressed since joining us in 2020 and we are all so proud of him!