Cleaning is not just for Spring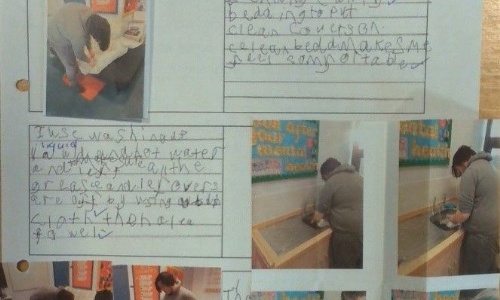 It's that time of year when the clocks spring forward and the nights get lighter that we like to dust away the grey winter cobwebs and freshen our houses with a good clean.
This shouldn't just be a skill left for spring though! Trinity Post 16 Solutions Ltd learners have been developing skills to prepare for adulthood in learning how to live independently, including how to keep a home clean and safe.
Earlier this year they begun a NOCN qualification in 'looking after yourself and your home'. So far, learners have completed the units @looking after yourself and your home', Using domestic appliances' and 'kitchen hygiene'.
They have recently demonstrated tasks in looking after their home, the right products to use in each area of the home and using them safely. As they have all successfully achieved this, parents and carers might like to see them in action at home!