Project Based Learning Day : Easter Celebration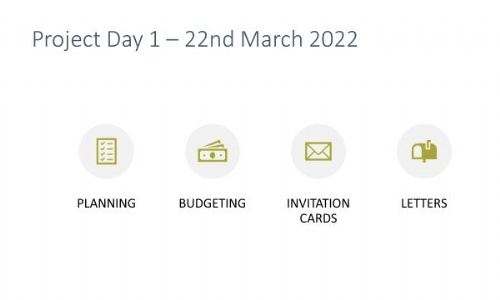 Using their combined English, Mathematics and Digital Studies skills, learners collaborated on an Easter Themed Project Based Learning day. The purpose of the day was to use their enhanced skills of problem-solving, critical thinking and creativity to budget and organise an Easter Learner Celebration Day for April 8th.
In teams of between 3 and 4, learners were asked to plan and budget for the day, as well as create fun activities, letters and invitation cards for parents and carers, Governors and staff.
After assessing possible event numbers and calculating purchases and service prices, excel software helped learners to make an accurate calculation of expenses. With a budget of £100, it soon became clear that some of the more extravagant expenses (Crane Claw Machine, professional D.J, engraved trophies) would not be possible, with most spending their budget on drinks (coffee, Tea, juice) and snacks.
With a myriad of things to organise in order for the Celebration Day to run smoothly, listing and assigning jobs was the next hurdle to jump over. The division of labour was needed in the planning, but also in the execution of the event itself. Finding the best person for the right job called for critical thinking. For example, those with artistic flair took on the design of the fliers and posters, whilst those with enhanced English skills wrote letters.
With budget in hand, letters and invitations created, the allocation of individuals' roles and responsibilities, the venue decided and a plan of the day's events and activities organised, the final task of the day was to decide agree award categories and design the certificates.
Award categories such as Solutions Values 'Most Kind, Calm and Honest'; 'Best Vocational Learner'; 'Best Academic Learner' and 'Student with the most Resilience', were decided upon, before attention was turned to 'Fun' awards such as 'Most Swearing'; 'Most Excuses' and 'Best Dressed'. Finally, a few Teacher based awards were discussed such as 'Most Inspirational Teacher' and 'Strictest Teacher'.