Teamwork makes the dream work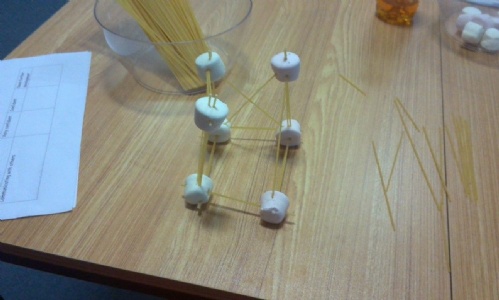 Starting somewhere new and unfamiliar with people you don't know can be such a daunting experience. At Trinity Post 16 Solutions Ltd (TPSL) we use this first half term to allow learners to get to know each other and induct them into the world of post 16.
The intent of TPSL specialist college is to prepare our learners as much as we can for adulthood and the world of work to be as independent as possible. Learners worked in small teams to design and build a tower. We discussed the value each individual can bring and reflected on positives and negatives of the tower building project. Self-reflection is an important aspect of our programme. Every 3 weeks learners have an individual tutorial to discuss what new skills they have developed and what they would like to do next. It is also an opportunity for general, personalised discussion to allow any support to be put in place and celebrate achievements. Learners reflect termly on personal targets which relate to their Education Health and Care Plan (EHCP) outcomes measuring progress they are making towards preparing for adulthood.