Violence Reduction Unit: "We aren't here to judge- we're here to get people on the right path"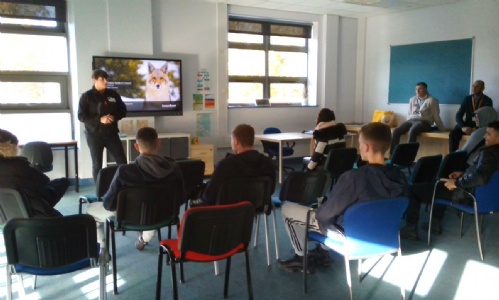 Yvonne from the Violence Reduction Unit (VRU) came to speak with the learners about knife crime. Her message was very straightforward:
"Please don't carry a knife. If there is trouble in the community, tell someone. You can disclose information anonymously. It isn't 'grassing' - you are saving a life."
With their futures ahead of them, Yvonne explained to the learners how carrying a knife not only jeopardises your safety, it can damage your chances of finding a job. If you have carried a knife, it will stay on your record.