Apprenticeship Success at ALD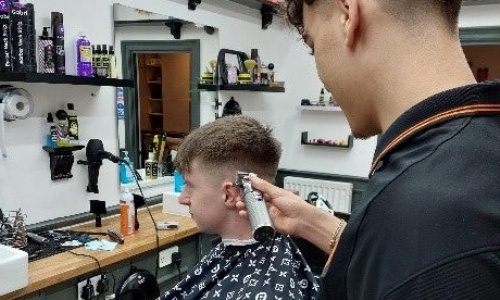 Joshua commenced with Trinity Solutions Academy in October with no previous knowledge of barbering.
With guidance from ALD's barbering tutor Darren, Joshua has gained lots of confidence in client consultation and also with his barber cuts which include skin fades. A placement was sourced for Joshua by Sarah Butler, fully vetted and agreed days for him to attend alongside his ALD training day. Joshua has given a 100% when attending ALD and his placement from carrying out cuts for customers as well as preparing the barber shop for customers, cleaning etc.
Due to Joshua's hard work and motivation on the course and in his placement he has successfully secured a Level 2 barbering Apprenticeship at Koray's Cuts in Newcastle where he has been in placement. ALD are extremely proud of Joshua's dedication and motivation which has helped him to secure his apprenticeship.