Construction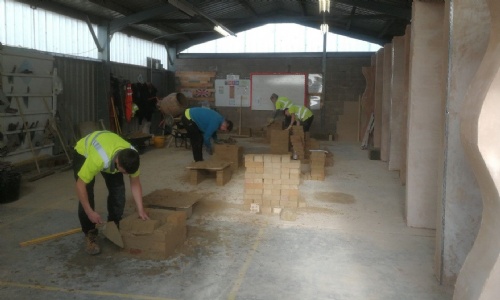 Our construction learners have been hard at work towards completing their brickwork before the festive break.
This week, they have all been completing their final brick practical work, and have been experiencing great success with them. Their work has been completed to a high standard, with speed and accuracy that has built along with their confidence since the beginning of the course. The camaraderie on display has been great to see within the groups too; helping each other out with materials and taking responsibility to make sure they all finished together.
Our construction groups are now able to look ahead to their next topics – covering plastering and some joinery!