Employer Encounters - Fisher Street Garage – Part of the Blueline Group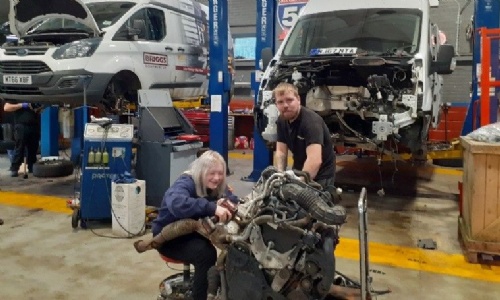 Danie Stoneman, Head of Garage Services at Fisher Street Garage visited learners at Trinity Solutions Academy as part of Enrichment Sessions this month.
Danie inspired and motivated learners by talking about her career path, the highs and lows and her academic ability, demonstrating there is no set path to achieve your career goals. She also spoke of the challenges faced when working in a male-dominated industry. Learners were also given the opportunity to ask questions. Fisher Street Garage, Part of the Blueline Group continue to support Trinity Solutions Academy by hosting a work experience placement for one of our Motor Vehicle learners.
Learners benefit from a range of guest speakers throughout the year forthcoming visits include Keepmoat, Hair by Brooke and Newcastle City Council.