Garage Employer Demonstration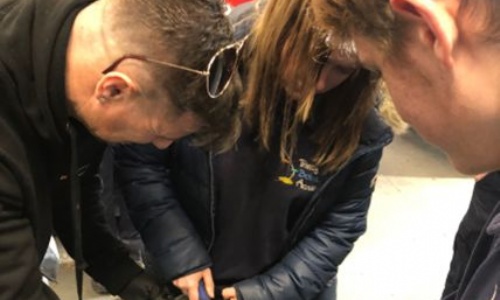 We had a visit from Anthony and Karl from Interscreens AB. They started off by giving the learners an employer talk and how he started up his own franchise for Interscreens and the advantages of having his own business.
The learners started of by cleaning the glass and taking the tint off the back window. They then went on to cleaning and preparing the car so there was no old glass left and the surface was cleaned for the new bonding agent. They then cut out the back window and removed the wiper, they fitted the drivers door driver side, back window that was curved and the back window.
We would like to thank Anthony and Karl for there time!