Preparing for Adulthood – Experiencing the world of work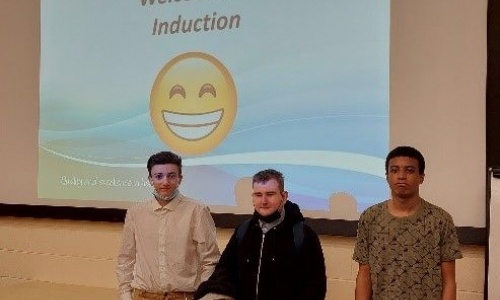 Learners from the Preparing for Adulthood programme have been given the opportunity to experience the world of work at the Queen Elizabeth Hospital, Gateshead through supported work placement opportunities arranged in partnership with Project Choice.
The opportunities which take place over 5 weeks sees learners working across a number of departments including the café – front of house – serving customers and operating the tills, back of house – preparing meals and snacks for patients and visitors, warehouse carrying out vehicle maintenance and working with the maintenance teams.
Learners completed an induction in the on-site lecture theatre where they were welcomed with hot drinks and biscuits before getting down to official business. Learners learnt more about health and safety as well as patient confidentiality, were given the opportunity to ask questions and received a tour of the site. Learners then received their official identification badges in preparation for starting their work placement.
2 Learners have been working with the maintenance team to remove tables, chairs and desks from ward corridors due to them being a safety hazard using a trolley and lift. Once outside learners were trained in using the gas lift to load them onto the vehicle. Their mentors were so appreciative of their help and said they had both worked very hard.