This Week In Motor Vehicles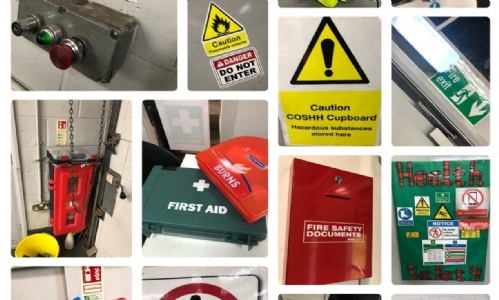 This week in motor vehicle, learners on the Level 1 in Automotive Maintenance have started their first unit of 13. Unit L1AM01 Health and Safety in the Workplace, enables learners to develop knowledge, understanding and skills of the health and safety requirements when carrying out simple maintenance and repair tasks in the workplace.
This unit covers the general requirements of health and safety in the workplace including personal responsibilities, common hazards and risks, manual handling, health and safety information, fire prevention and emergency evacuation procedures. Learners are required to complete a plan of the workplace highlighting the Health and Safety information, equipment and notices. We are expanding on this by getting learners to draw the plan of the workshop to scale which helps embed maths and English skills, as well as helping learners to get to know the workshop and all areas in detail. We have also prepared the workshop with health and safety related mishaps to get learners to identify possible risks and hazards.