This week in Motor Vehicles 10.05.22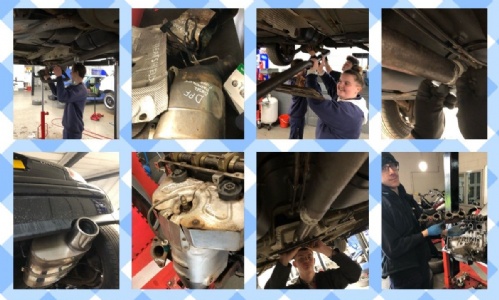 Learners on the Motor vehicle level 1 diploma course have completed unit L1AM09 exhaust systems and components.
This unit enables learners to develop knowledge, understanding and skills associated with the basic operation of exhaust system components. This unit also requires learners to carry out routine exhaust system maintenance procedures. We took the learning a little further this week, by also working on our new training engine, on the engine stand. All learners had the opportunity to remove and check an exhaust manifold, which is not part of the qualification due to the technicality of removing this component on the car, but with the aid of engine stands and training engines in our workshop, this has been made possible.