Trinity Solutions Remembers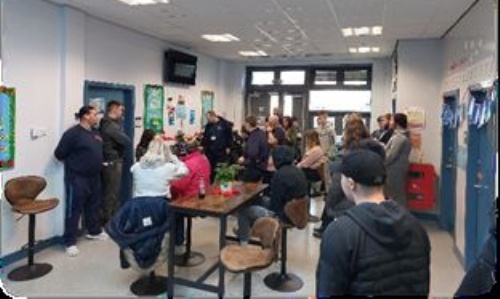 Armistice Day 2021
Trinity Solutions Academy fell silent on the 11th hour of the 11th day of the 11th month with staff and students honouring the brave servicemen and women who sacrificed their lives during World War One.
The event began with a poem chosen by Construction Tutor James Snowdon. Written by Yorkshire man Ben Taylor, the moving poem called 'Remember' paid tribute to the armed forces past and present.
Staff and students from the Motor Vehicle department also paid tribute by planning, designing and creating a silhouette of a soldier, using tools and materials from the garage. The Soldier was proudly displayed in the new Hub area for all to see.
'At the going down of the sun and in the morning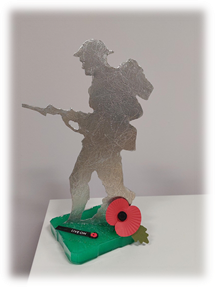 We will remember them'