Mental Health Week and Nature: Take a leaf out of our book…​​​​​​​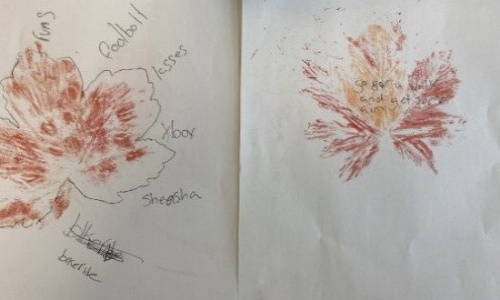 This week at Trinity Solutions, we have been celebrating Mental Health Awareness Week, as promoted by the Mental Health Foundation. Every year this week encourages people to focus on their Mental Health and this year the theme has been NATURE.
Changing with the Seasons
In Maths we have been investigating how the seasons can affect our mental well-being and how particularly vulnerable people can suffer from Seasonal Affective Disorder. Learners worked on describing what each season meant to them, whether they partake in any particular hobbies during certain times in the year and how daylight saving hours can be a large factor in affecting low mood. Learners also discussed different coping strategies, which help them during the long winter months and offered advice to fellow peers.
Getting Down with Nature
To round off the week Trinity Solutions held enrichment Friday, which focused on a variety of different outdoor tasks working in teams. Learners created their own fire pit using flint and cotton wool, where they then created s'mores and heated up sausages. They then moved onto fashioning bird feed holders from seeds, lard and pine cones, as well as bug hotels for the wild-life on the farm. Finally, learners competed in a water bucket challenge, where they had to move 5 litres of water from one side of the outdoor classroom to the other using only the containers to hand. This gave the learners the opportunity to work together using problem-solving skills in order to complete the activity in the most efficient way. The winning team were the fastest competitors and the results were broadcasted live on teams.
To find out more, head on down to the HUB where learners and staff are working on putting together a display to promote Friday's enrichment, using leaf printing and offering coping strategies to support other members of Trinity Solutions.