Council plastering training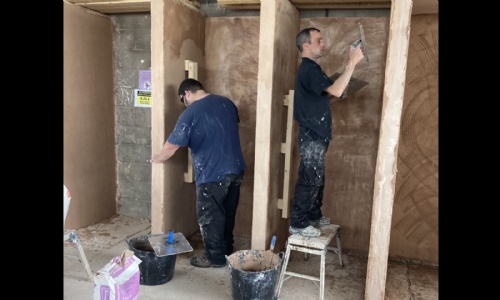 Trinity solutions were asked if they could help Newcastle council Upskill their painters and decorators and asked if we could train them in basic plastering skills.
The construction team were more than happy to pass on their skills and expertise and arranged an 8-week course, this included cutting and fixing plastering boards, applying skim coats, repairing holes, applying a base coat and internal and external angles, as well as plastering difficult areas and curved walls.
All candidates have successfully completed the course and will be awarded an in house certificate in recognition of completing the course.