3 Years On...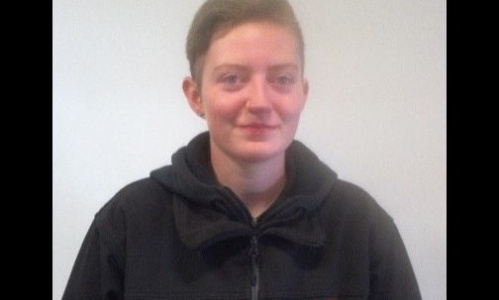 Ellie joined Trinity Solutions Land Based Studies programme on 10th September 2018, a shy quiet and anxious student. She had disengaged from education and just wanted to work with animals.
After a few bumps in the road, Ellie got into her routine and was attending full time 100% attendance every week. She was working 3 days per week on our farm and attending 2 days at the HUB for maths and English and Land Based Studies theory work.
Ellie passed her L1 Diploma in Land Based Studies and L1 Functional Skills in both maths and English, still achieving 100% attendance every week. Ellie re-joined the programme in 2019 she worked 4 days on the farm via work placement to gain the knowledge and skills she needed to progress to employment and 1 day at the hub to study towards achieving her L2 in maths and English. The feedback from Sid the facilities manager was amazing 'Ellie is brilliant, she is basically running the farm.' In June 2020 Ellie completed her work placement hours, once again with 100% attendance, achieved her L2 in both maths and English and was ready to progress to the world of work at the end of July.
In September 2020 Ellie was offered a full-time permanent position as part of Trinity Academy Trusts facilities team, based on the farm. All her challenging work, dedication, enthusiasm and caring for the animals had not gone unnoticed, and 3 years on she is still here caring for our animals.
Ellie says: When I enrolled at Trinity in 2018, I had no qualifications or self-confidence through not attending school. I quickly completed my maths and English qualifications with the help of the incredibly supportive teachers, alongside completing a land-based studies qualification caring for the animals on the farm. With the help of the teachers, my confidence continues to grow and at the end of my studies I applied for an employed position in Facilities at Trinity and been employed for one year. Without Trinity I would not have had the confidence to apply the facilities assistant position which I enjoy every day.