Virtual Encounters​​​​​​​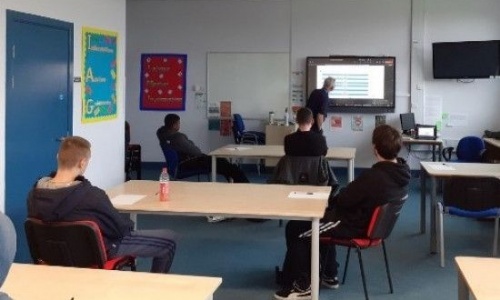 Covid19 and the restrictions imposed regarding external visitors to the site has not prevented learners from having meaningful encounters with Employers. Trinity Solutions Academy working in partnership with local employers and providers of further education have embraced technology to deliver virtual sessions via Microsoft Teams to learners.
Keepmoat delivered a presentation giving learners the opportunity to explore employer expectations as well as gain an insight into the current Local Labour Market – including the effects of Covid on the construction industry. Taking advantage of the support available through Keepmoat, we have scheduled a construction challenge to take place late Nov early Dec which will see learners challenged with planning, designing and building a housing development within budgetary constraints.
Learners have also benefited from encounters with Newcastle College, which delivered a virtual presentation focusing on interview techniques. This was followed by mock telephone interviews with verbal and written feedback given to learners with hints and tips to improve their technique going forward.