Caring is learning!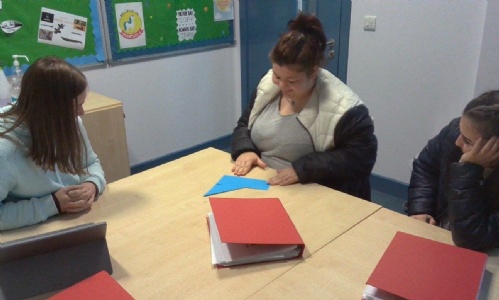 Preparing for adulthood bespoke learners who have core aims of 'Health and social care' and 'landbased' studies have worked hard over this first term to achieve level 1 awards. Their first three units of each BTEC qualification were the same. Learners learned and demonstrated 'how to be organised', 'planned for progression' They joined forces to work on a community activity that was part of a bigger bespoke learners' social action project for their 'teamwork unit'.
The learners planned then held weekly meetings to devise and execute a project together. Our kind hearted learners wanted to spread some Christmas kindness and help bring some calm and hop to some of our most vulnerable in the community by making hand-made Christmas cards for a care home.
Using YouTube tutorials and some peer taught lessons from our resident origami guru they have produced some beautiful work to bring some Christmas joy. At the same time they have developed a range of transferrable employability skills such as roles in teams, how everyone is valued, listening, sharing ideas, budgeting and working together.