Teamwork Makes the Dream Work​​​​​​​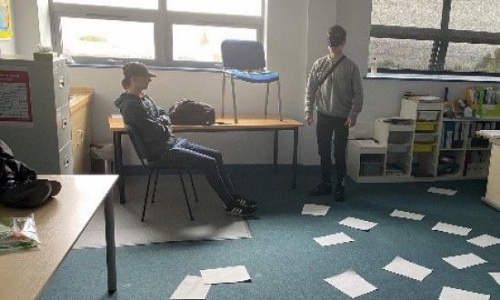 LLDD have been reconnecting with their senses this week and have been doing many classroom activities. As you can see in the pictures learners help guide their peers and tutors whilst they are blindfolded, using different communication techniques to navigate the maze.
LLDD showed great teamwork and homed in on some skills that they may have become disconnected with during the COVID-19 pandemic!