Soapbox Challenge​​​​​​​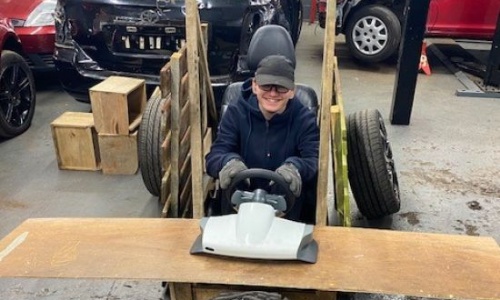 Today the learners were set tasks to discuss resilience and passion. After understanding the definition and examples of when they have used these skills, we applied them to the idea of making a racing soapbox.
Their task was to source materials and items around the school campus that could be used to create a practical racing soapbox. The kids used items such as spare wood, tyres and panels to create a realistic porotype that they believe would win the race.
Here is Kallum showing the final design that was carefully built by the whole class, working as a team to design and build.