AoC Boccia Games 2022!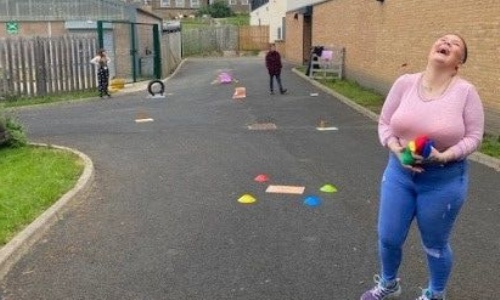 Trinity Post 16 Solutions Ltd have started their bid to be national champions! 9th May was the launch and first challenge of the AoC boccia games. Our learners have all been very enthusiastic about partaking in the games with the chance to compete against other colleges across the country!
Week 1 was a throwing challenge. The learners had to create seven different targets using different resources from our vocational areas, from pallets, to bricks to tyres. They then got seven opportunities to throw beanbags at the targets and see who could achieve the highest score! In this first challenge Anthony was our winner with an impressive 26 out of 56 points scored! Good luck with the remaining four weeks of challenges. Go team TPSL!