Merry Christmas St Bertie's!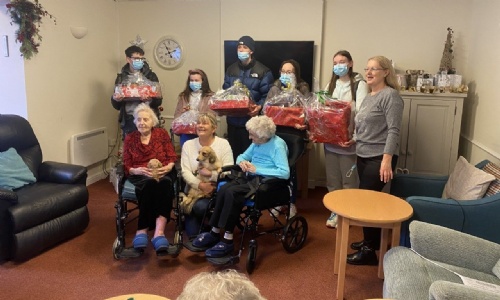 The day has come to visit St Cuthbert's care home! Brandishing their handmade hampers, our Trinity Post 16 Solutions Ltd learners were warmly welcomed by the staff and residents with big smiles and a hot drink.
Our learners enjoyed a friendly chat, a tour of the care home and festive treats – they especially liked meeting Marley, the resident Dachshund!
After a fulfilling morning of enjoying the gift of giving, our learners felt proud to see all of their planning and hard work come to fruition. They did fantastically well during their Social Action Project and have shown great enthusiasm for helping their local community- well done everyone!