Trinity Café gets an upgrade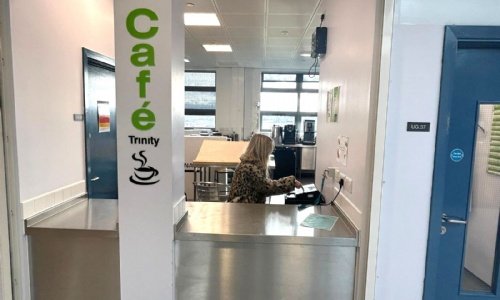 The Trinity Snack Bar has set up shop in the communal hallway, and now it's bigger and better than ever! Fulfil your snacking needs with our wide range of crisps, chocolate and drinks, both hot and cold.
Our Snack Bar equips learners with customer service skills, till training and stock taking skills - all useful qualities for the world of work. We even have one of our learners starting as the official 'Snack Bar Assistant' very soon.