Construction and De-construction!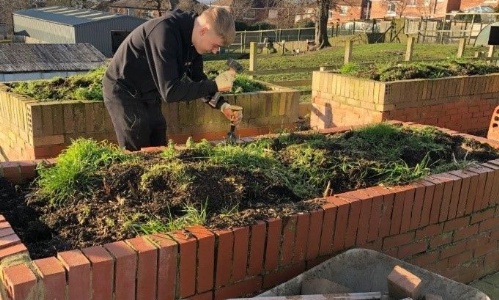 Some of our Construction learners have been working on the farm. Our planter beds were originally built by our Construction learners a few years ago. We have grown lots of produce in the planters and they have been well filled over the years. Naturally, we have seen the brick work move and need some repairs – so, this years' Construction learners got to it!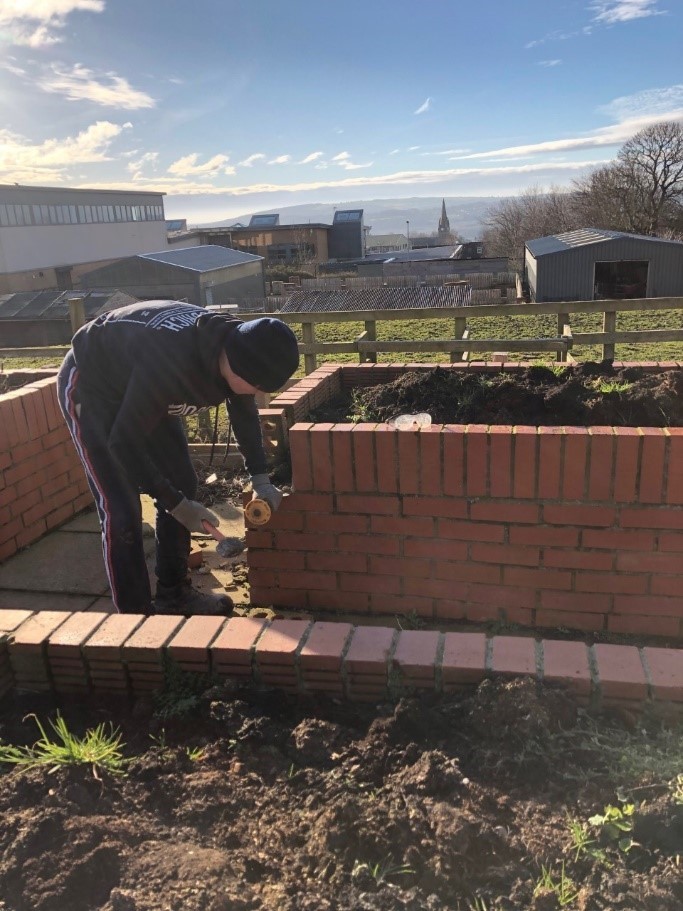 They assessed the situation and identified which tools, equipment and resources they would need. They deconstructed some of the planters where they removed broken bricks and repaired them by using new bricks and fresh mortar.
The learners used great independent working skills, problem solving skills and good time management. They were given a set deadline and had to work hard to meet the timescale – without being distracted by the Alpacas or fresh strawberries nearby!