Construction Plastering Bays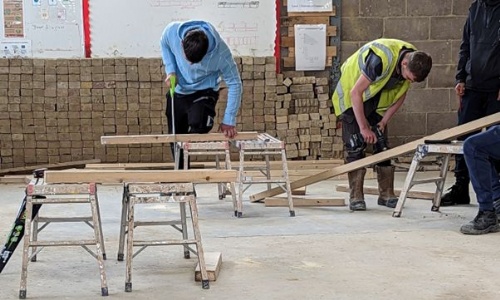 This week, the Construction learners have been working on refurbishing and creating new bays for plastering. They've taken down the old plastering boards and frames, and have worked together to measure up, cut, and assemble new ones in their place.
With the weather conditions being so warm it is the perfect time for them to begin their plastering assessments – so the new bays will be quickly put to use. Once they're all constructed, the new plaster boards will be screwed in to place and the learners will be assigned one each to plaster and finish to City & Guilds assessment standard.
After this, we'll use them again as a surface for the learners to assess their tiling also – so the bays will serve purposes across multiple unit assessments.