Digital Motor Vehicle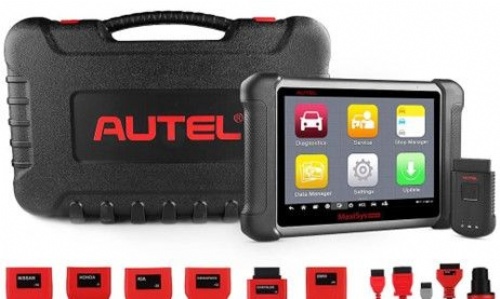 The first week back at college in the motor vehicle workshop has gone well, all new learners are very keen to learn and our returning learners have all had a well-earned break during the summer holidays and are excited to get back to learning.
We also have a new addition to our tool room, a diagnostic scan tool.
This Autel MaxiSys MS906 Pro is a high-powered eight-inch advanced diagnostic tablet featuring expanded software and cloud-based data and repair services. The Autel MaxiSys MS906 Pro's Octa-core processor, Android 7 operating system, and 128 GB of memory enable the tablet to perform advanced diagnostics, including coding and adaptations, access comprehensive repair information, and conduct battery and electrical system analysis.
What this means is that the diagnostic tool will not only help learners develop their digital skills, and prepare them for a more digital-focused career as the industry continues to grow in future, but also makes them very familiar with an invaluable piece of equipment used by almost any garage in the country.