Encounters with Employers – Persimmon Homes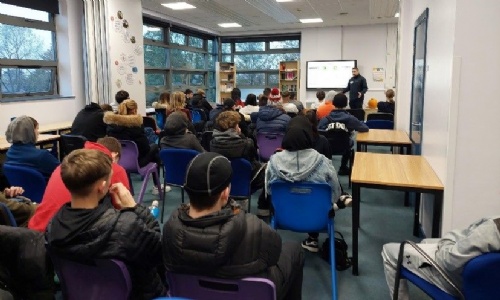 Learners across all vocational areas met with Regional Apprenticeship Manager, Michael Johnson from Persimmon Homes and Charles Church to hear about what is expected from employers in terms of skills required, the importance of Maths, and English as well as maintaining a positive attendance record.
Michael also spoke about the career opportunities that exist within the sector, including the entry and progression routes. This sparked determination and drive from learners who asked pertinent questions which will enable them to progress in their career aspirations. Learners rated the overall experience 4.8 out of 5 stars with 83% of learners 'strongly agreeing' they had a better understanding of employer expectations, the skills required by employers and the importance of Maths and English. Michael really enjoyed his visit to Trinity also, commenting on the excellent attitude, respect and enthusiasm shown by learners.