Pre 16 Vocational Crossover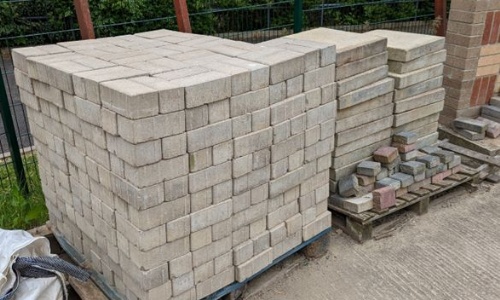 This week, our Pre-16 Provision learners have been working together across several vocational areas, helping out with jobs in the Motor Vehicle garage as well as in the Construction area.
In the garage they have helped remove tyres from vehicles, checked them over and repaired/replaced several components and parts – working well as a team and with the assistance of staff have learned a lot about the mechanical components of wheels and tyres. They've also been shown some diagnostic equipment and had the chance to look at vehicles from an electrical point of view, able to identify and diagnose any faults within the vehicles.
In the construction area they've assisted with the laying of block and slab paving, as well as taking it all up and stacking the materials in the correct fashion. When it came time for us to construct some new resources and equipment for the construction area, such as plastering bays and a new table that is being constructed specifically to act as a plastering and tiling work bench, the Pre 16 learners have been enthusiastic about getting involved.