Teamwork on the Farm!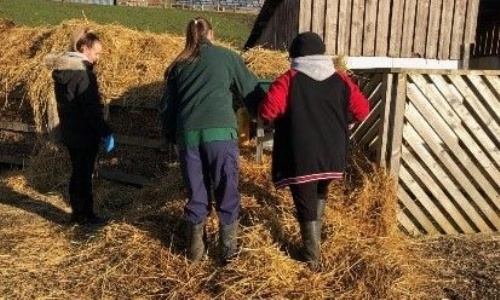 Our Land Based studies learners have been working so hard recently in the practical element of their programme. The learners have spent a lot of time maintaining the animal pens and enclosures to ensure they are clean, comfortable and fresh for all of our animals. This week, the learners focused on the alpaca pens and the muck heap.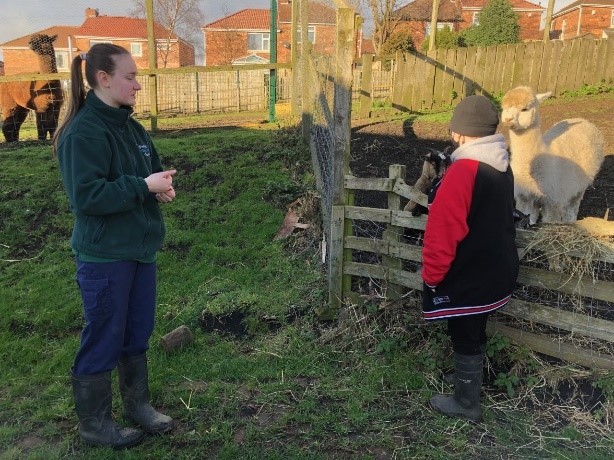 The group learned about the muck heap and how it is used as mulch to enrich the planter beds alongside the compost. Natural mulch provides so many nutrients and is a natural fertiliser to help our plants and veggies grow.
Learners used a range of skills and are progressing each week in terms of their manual handling, practical work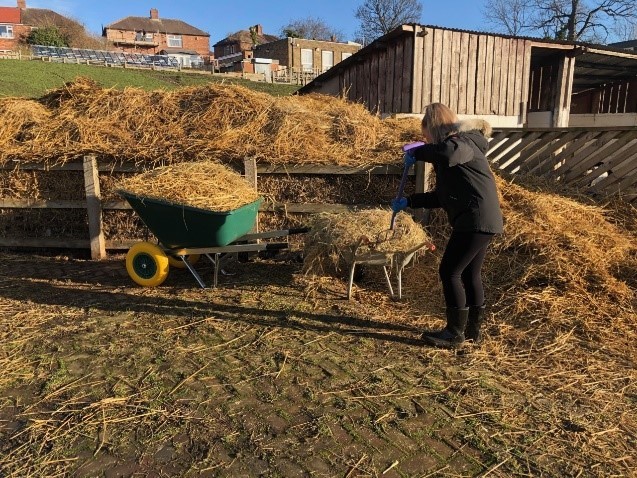 and knowledge of animal care and horticulture. There are lots of exciting activities which take place in spring and the group will be part of the process over the next few months.