Leaves, Sticks and Linear Sequence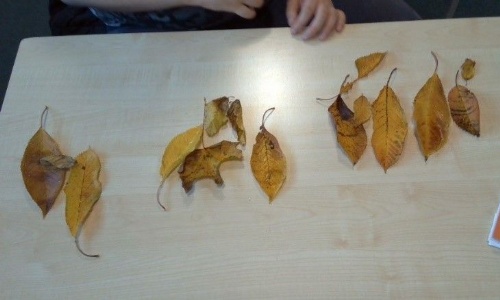 In maths last week, Solutions Entry level learners were introduced to the new topic of linear sequences. They learnt about how linear sequences increase or decrease by the same amount and looked into the concept of using images to create linear sequences.
As this term's focus from our Parenting team has been environment and staff have been being trained on restorative and enriched environments, myself, as the maths tutor, took the opportunity to use the outdoor surroundings we have on our doorstep in order to incorporate nature into their learning.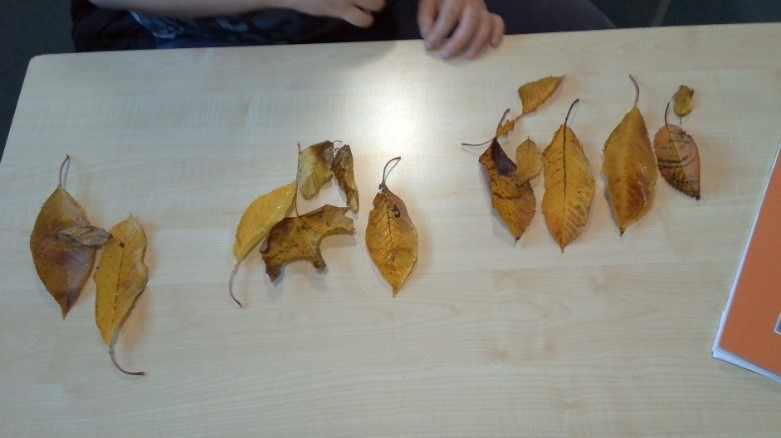 Once learners had grasped the new concept of linear sequences, we set off outside, wandering the farm and fields at Trinity Solutions. The task of the learners was to collect items that they could then use in the classroom to create their own linear sequences. We collected different types of leaves and had fun snapping twigs to be the same length. Once we had gathered enough materials and said 'goodbye' to the goats we made our way back inside and began experimenting.
The learners did outstanding in this task and creating multiple linear sequences which the other learners had to then find the next term for, comments such as 'I think I'm getting the hang of this' and 'can I create another one' were made and the engagement and positivity in the classroom were through the roof.
I was very proud of my Entry class, as they got on with the task with no fuss even though the lesson was somewhat alternative. They now have a strong understanding of linear sequences, and we have a load of materials to decorate the hub with under our new autumnal theme.