This week in Motor Vehicle​​​​​​​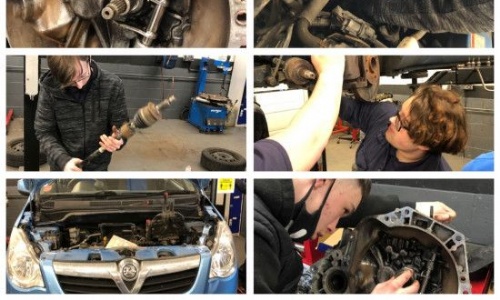 A rare opportunity for something a little different. One of the teachers from the school brought his car into Motor vehicle for a check over as he heard a weird noise and complained of a loss in engine performance, after a brief look over the car the learners found that the noise was coming from inside the gearbox and the motor vehicle tutor confirmed this to be the clutch after a road test.
The Vauxhall Agila stayed with us overnight bed and breakfast and the parts were ordered, the learners worked hard to get the gearbox stripped from the car and again confirmed the clutch was at fault. New clutch in and gearbox all built up. Well done trinity Motor vehicle level 1 learners.