AA Patrol Officer Talk​​​​​​​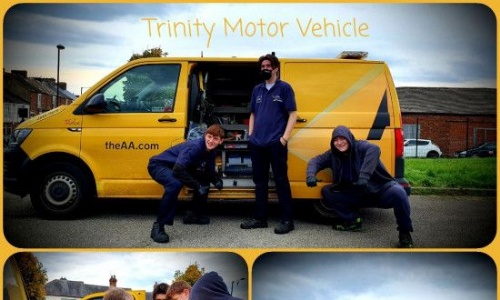 The learners in Motor Vehicle got the opportunity to talk to the AA patrol officer. He was on site diagnosing a brake down on one of the company vehicles under warranty.
He has been working for the AA for 35 years and knew the company inside out; he delivered a fantastic talk to the learners. He talked about how to succeed in the industry and the importance of the qualifications the learners are working towards. He also spoke about having the skills to work on his own and the customer service skills needed for the job.
He gave the learners a tour of his van and showed them all the equipment and tools he has on board, including a top of the range diagnostic machine with state of the art software, he was kind enough to give a demonstration of this and let the learners have a little navigate around the software, very impressive.
Thanks to the 4th emergency service.